Healing Wreath Scarf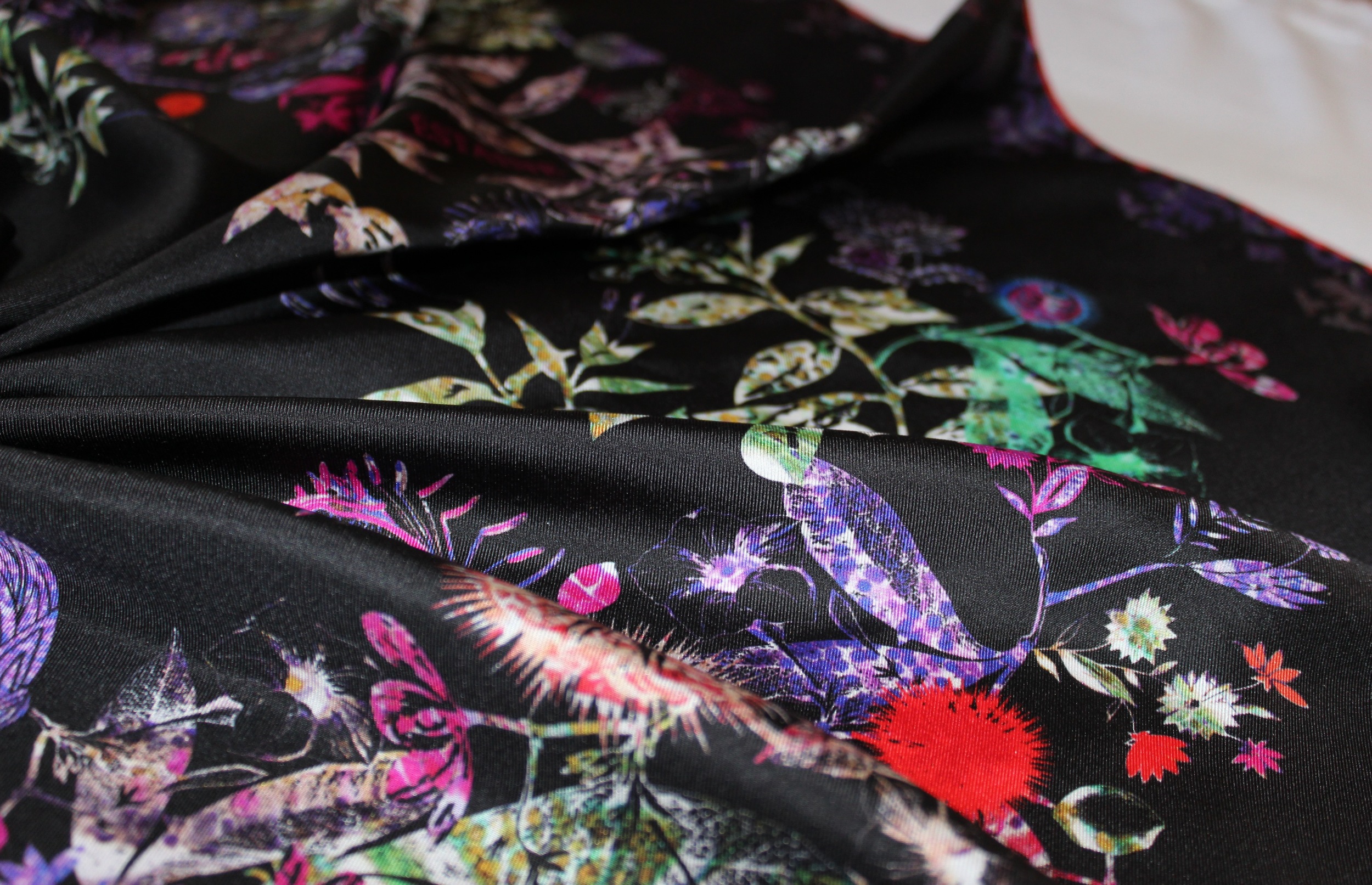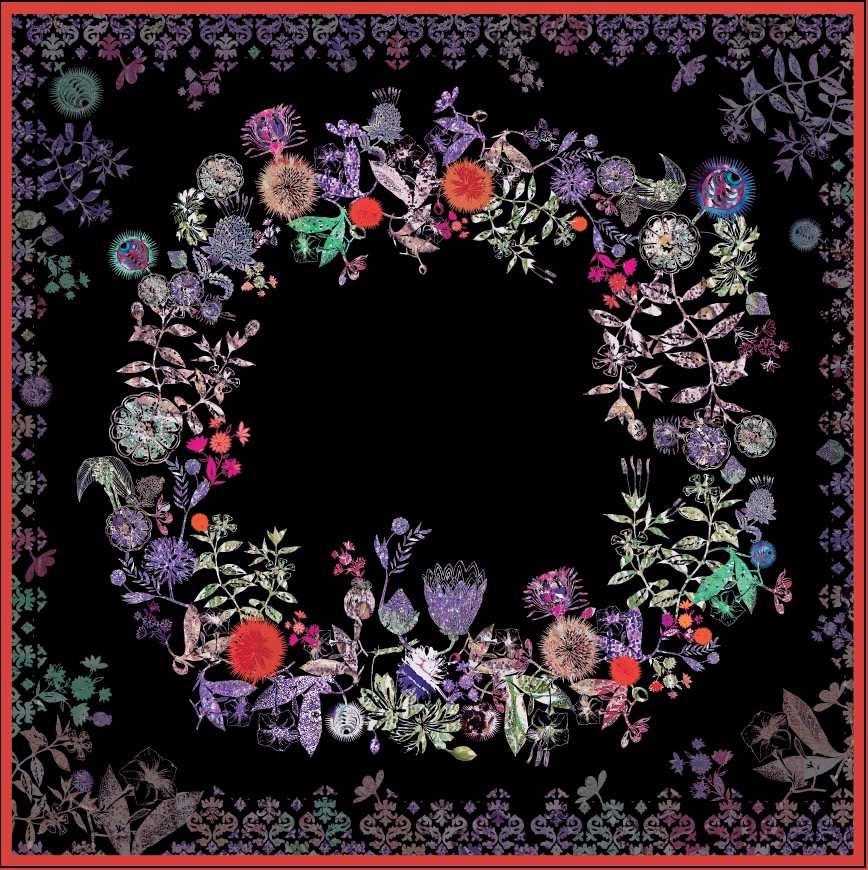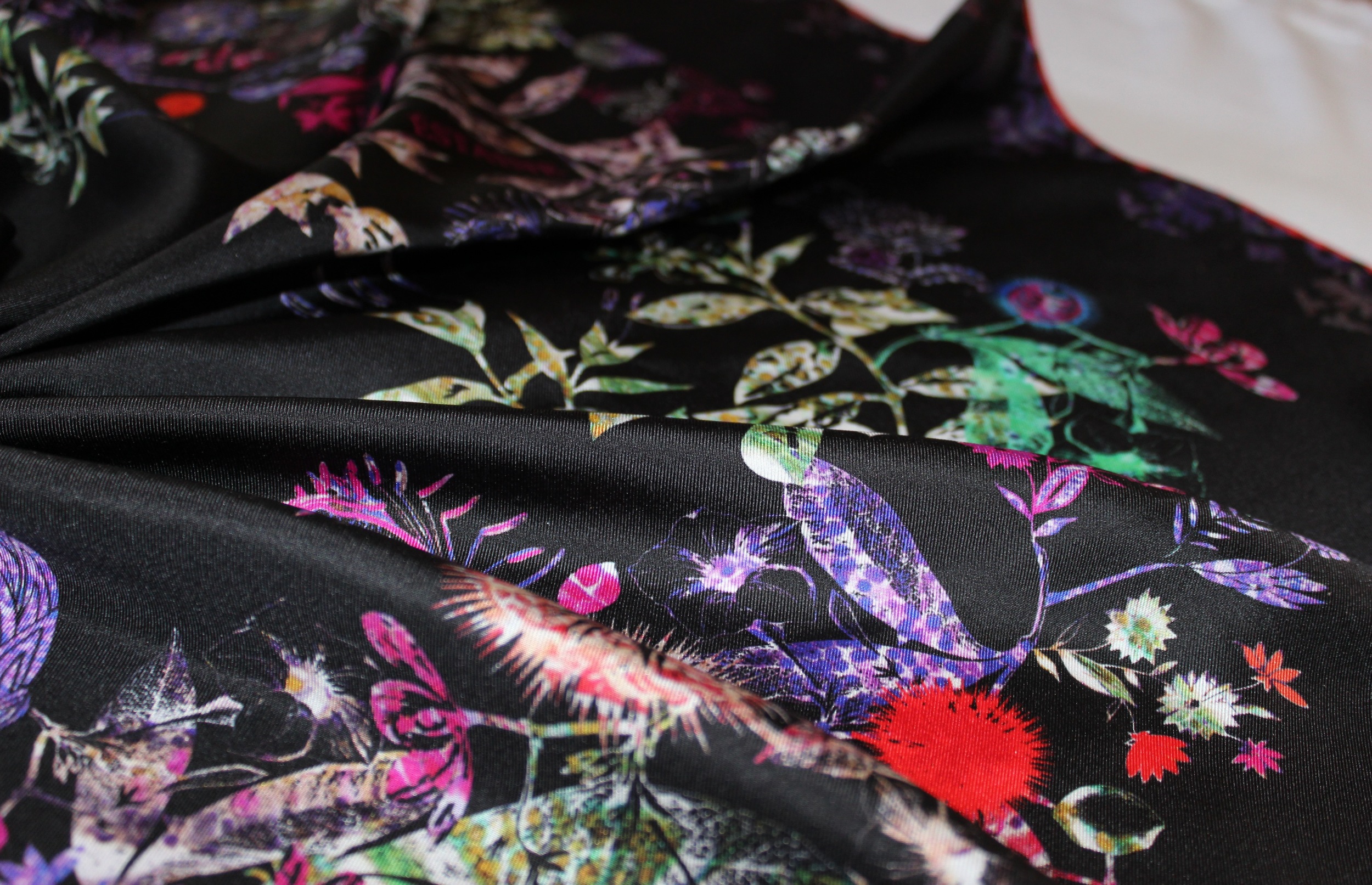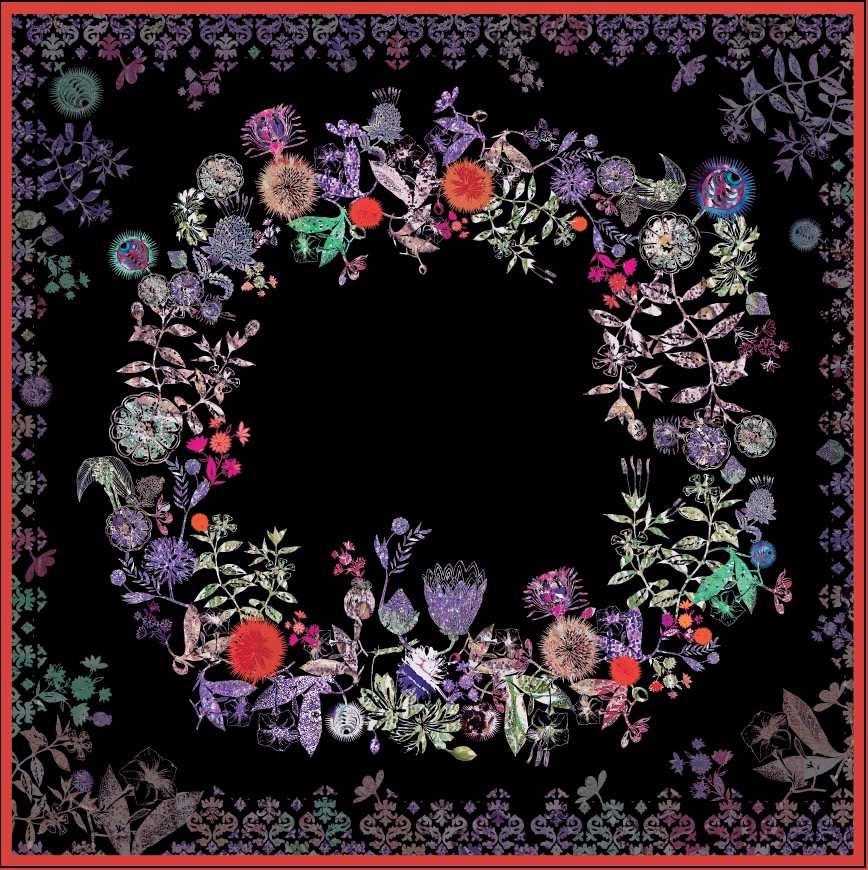 Healing Wreath Scarf
100% silk twill square, hand rolled, 90 x 90 cm. SHIPS IN JULY.
All ÉSTAINE accesories are made in Como, Italy alongside most luxurious of brands.
Our newest design. Artist, Julie Maren, paints a wreath of flowers used in cancer treatment: Broccoli, Camptotheca, Catharanthus (Periwinkle), Podophyllum, Yew, Azadirachta Indica (Neem), Camellia Sinensis, Tummerick.
The petals are filled with the colors and patterns of various dyes and markers used in cancer diagnosis.
10% of your pledge is donated to Breastcancer.org or Lymphoma & Leukemia Society. You elect the Beneficiary. Your pledge funds the development and expansion of the ÉSTAINE product menu.